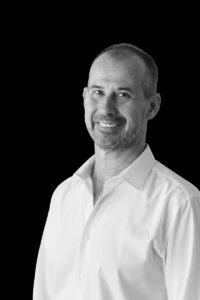 A.A.P.I Valuers Registration 68758 Brett is a Partner of the firm and has over 20 years' experience working as a valuation professional valuing residential, commercial and industrial property. Brett has extensive experience with valuations for financial purposes, both stamp duty and capital gains taxing purposes as well as valuations for estate management and planning. Brett has been responsible for valuations on numerous proposed developments within the St George and Sutherland areas. He is an Associate of the Australian Property Institute and regularly acts as a single expert witness for the Family Law and Civil Union matters.
Q. What do you like most about your job?
The diversity of work and complexity of some jobs really appeals to me. Plus interacting with people from so many walks of life is a real bonus.
Q. What changes have you seen in your profession over the past few years?
The biggest change would be the introduction of electronic devices (i.e. ipads, iphones), and greater availability and ease of information via the internet. This has helped us become much more efficient in all aspects of our work, especially with the delivery of valuations.
Q. How would your friends describe you?
Social, positive minded and analytical.
Q. What do you like to do in your spare time?
I live doing different types of sports and maintaining a high level of fitness so I participate in ½ marathons and also enjoy sailing.
Q. What is your most memorable valuation job?
There was a house renovation collapse at Palm Beach due to poor sub floor excavation. I was required to value the multi-million dollar property. Twelve valuations were required at different stages of construction and time periods.
Email: brett@mcssa.com.au