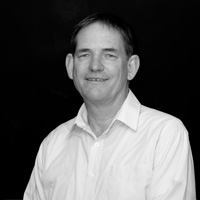 A.A.P.I Valuers Registration 2246 Robert is a Partner of the firm and has over 35 years' experience working in all facets of the valuation field including residential, commercial and industrial property. He is an Associate Member of the Australian Property Institute (API) and he regularly undertakes presidential appointments for valuation and determinations. Robert is a Specialist Retail Valuer appointed by the API and the Administrative Decisions Tribunal. He has been responsible for valuations on numerous proposed developments within the St George and Sutherland areas and regularly provides reports for family law matters and on behalf of mortgage insurers for court purposes.
Q. What do you like most about your job?
I enjoy the challenges it offers and the diverse nature of the industry in that we do valuations for a whole range of reasons, such as family law purposes, easements, mortgage valuations, and commercial and industrial properties.
Q. What changes have you seen in your profession over the past few years?
The major change has been the computerisation of the industry with particular regard to data and sales information, the introduction of valuations standards and Standing Instructions with regard to mortgage valuations.
Q. How would your friends describe you?
In my work environment, I hope I am regarded as helpful and friendly in providing relevant valuation information and experience; and in my personal life as being a good family member.
Q. What do you like to do in your spare time?
Relax, read books – both fiction and non-fiction, go on holidays to different places, meet with friends over either breakfast, lunch or dinner.
Q. What is your most memorable valuation job?
That's a hard one as I consider that I treat each valuation as challenging and on its own merits. The most memorable ones are the ones where I've been proven right.
Email: robert@mcssa.com.au