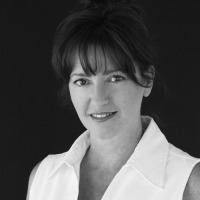 Corinna has worked in the property industry since 2001, and has a considerable understanding of the Sydney property market. She began her career in residential development before moving into sales and then property valuation where her true passion lies. Corinna has been a registered property valuer for two years.
Q. What do you like most about your job?
I enjoy the fact that no two properties are the same and the job is always interesting, varied and challenging.
Q. What changes have you seen in your profession over the past few years?
Technology continues to play a large role in the valuation process.
Q. How would your friends describe you?
I believe they would describe me as reliable, cheerful and level-headed and as having a positive attitude.
Q. What do you like doing in your spare time?
I like to socialise and spend time with friends and family and I enjoy long walks and spending time in the garden.
Q. What is your most memorable valuation job?
I once was involved in valuing a very large and impressive character home in Sylvania. It was built over three levels with wrap around balconies, water views, a huge wine cellar and a pool with a cabana. Another property that made a major impression was an inner city terrace house owned by an artist. It was filled with unusual art works and had a jungle style garden at the front.
Email: corrina@mcssa.com.au