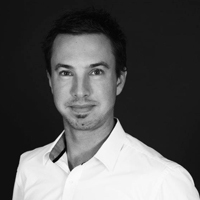 P.M.A.P.I. Valuers Registration No 32605 Michael has been in valuation for nearly three years but began his real estate career in 2006 working in property management and sales in real estate offices across the Sutherland Shire and St George region. Michael is a Licensed Property Valuer, and is also studying a Graduate Diploma in Property Development at the University of Technology. He is a Provisional Member of the Australian Property Industry and thrives on the fast pace and dynamic nature of the property industry.
Q. What do you like most about your job?
It's excellent that I am able to get out and about and meet interesting people who always have a story to tell. I also get to visit some very nice homes (and some average ones too).
Q. What changes have you seen in your profession over the past few years?
I think the biggest change for the industry has been that a Bachelor of Property Valuation can now be studied through TAFE as well as through universities.
Q. How would your friends describe you?
I guess they would call me easy going and a total sports nut.
Email: michael@mcssa.com.au